Branded Wi-Fi for Estate Tenants, Retailers and Restaurants
Tenant Wi-Fi for retail, restaurants and businesses
Your resource for branded customer Wi-Fi, secure corporate Wi-Fi, interactive media, footfall analytics & IP CCTV
High Speed Wi-Fi for Tenants
Whether it's a refurbishment or a new build, planning for high speed fibre broadband to, and within, a tenant building provides a clear edge against competitor properties.  The lack of quality access to the internet will seriously affect a tenants decision to lease space, and reduce property rental values.
Wi-Fi has been regarded as a nuisance by hotels, cafes and retailers.  It's always an afterthought, and believed to distract customers.  Some cafes have even eliminated their customer Wi-Fi service as it causes table hogging.  Unfortunately for the hospitality industry, not having Wi-Fi, or worse, poor Wi-Fi, actively turns people off from staying to enjoy that expensively refurbished hostelry.
Retail as well is seeing a change.  No longer are tills fixed, and stock control hidden behind a cumbersome PC, they are now expected to be mobile.  Retail advisers need to have information at their fingertips anywhere in the shop, and if the precise garment or material are not in stock, customers want to know where it can be found or delivered.
Customers also expect to engage directly with what they are looking at.  For a fast moving restaurant business, delays in taking orders creates friction at the start of their brand experience; and not being able to pay and leave promptly at the end, ruins whatever was left.  The same with retail.  Knowing where a garment is located in the store is obviously important to customers, especially when it's modelled on the shop floor.  Not finding it, causes frustration with the brand, and then not being available in the right size or colour turns the frustration up another notch.
These pain points are easily resolved with technology.  Ordinii for instance can handle restaurant ordering and payments.  In retail, by using QR, NFC and Beacons, users can interact directly with the product, shop and its layout.  Customers feel they are in control, because the retailer facilitates that.   This improves overall spend and customer brand satisfaction.
Interactive screen are now part of the overall experience.  Interacting with virtual products gives customers that extra involvement that up-to now has been the province of home shopping.
To make this happen, buildings need the communication infrastructure baked in.  Wi-Fi is split between between customer services, colleague Wi-Fi and Machine to Machine Wi-Fi.  Each need separate controls and services to ensure performance is maintained across all parts of the building, the user experience is friction-less, and security is maximised.
Preferably planned in conjunction with the architects and project management team, early involvement in a build will enable us to plan a solution that will meet user requirements for at least 10 years.  Cabling and street digs can be arranged early in the construction phase, and the second fix performed with all the other services, eliminating post construction destruction.
Indoor Multi Output Access Point – Ruckus H500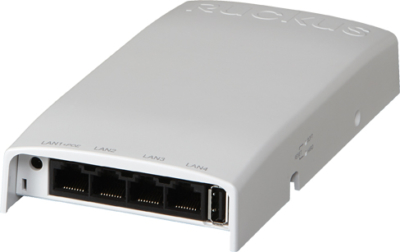 Tenant Access Point – Unifi AC Pro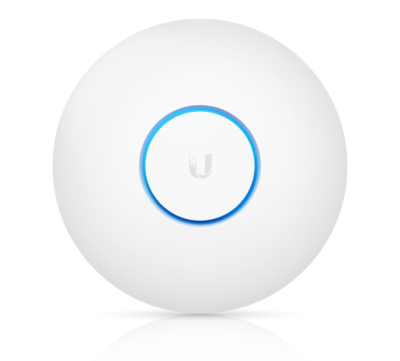 Polytouch Interactive Mirror