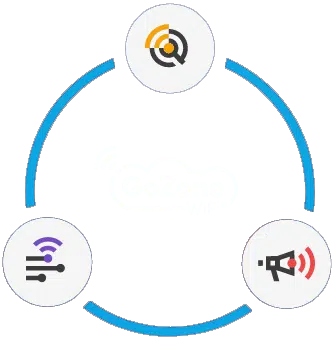 GoZoneWiFi
It's as different as your visitors!
GoZone WiFi can transform your guest WiFi into a powerful marketing machine, that also delivers a steady revenue stream.
Put simply, run-of-the-mill guest Wi-Fi delivers a run-of-the-mill experience.
GoZone is different from the run-of-the-mill.
Your guests and visitors are individuals so don't they deserve an individual experience?
GoZone WiFi gives your valued customers and visitors that experience.
GoZone can also deliver detailed analytics on your guest preferences, can generate a loyalty programme and turns your guest insights into revenue results.
In short, it allows your visitors to be a name and not a number which means they will keep coming back.
EASY TO SET-UP
Our guest WiFi is simple to set up, with an individual on-boarding page that's branded just for your needs.
It easily integrates with social media platforms as well as your own CRM system.  More importantly it is GDPR compliant. You can create your own loyalty schemes to delight your visitors such as recognising returners or remembering their birthdays.
It also offers targeted advertising, WiFi payments and discount vouchers to increase revenue.
The Perfect locations!
GoZone is the ideal guest WiFi for many locations, especially where visitors have time to kill.
Airport
Holiday Rentals
Hotels and Hospitality
Stadiums
Clinics and hospitals
Large events, eg exhibitions
Casinos
Using GoZone means instant customer engagement for your guests as well as information at their fingertips such as restaurant menus or product guides.
GoZone can offer three solutions, which are perfect for getting the best from your guest WiFi.
Marketing4WiFi
Marketing4WiFi is underpinned by the guest WiFi sign-up splash page. The page is easily customisable and it's simple and quick for your guest to sign in.
Its power means you can manage your contacts, schedule email campaigns and offer discount vouchers for customers. Your guests can reply to guest surveys and post a review on Trip Advisor.
Easy to make payments and the ability to view menus and other information means a branded customer experience which enables engagement.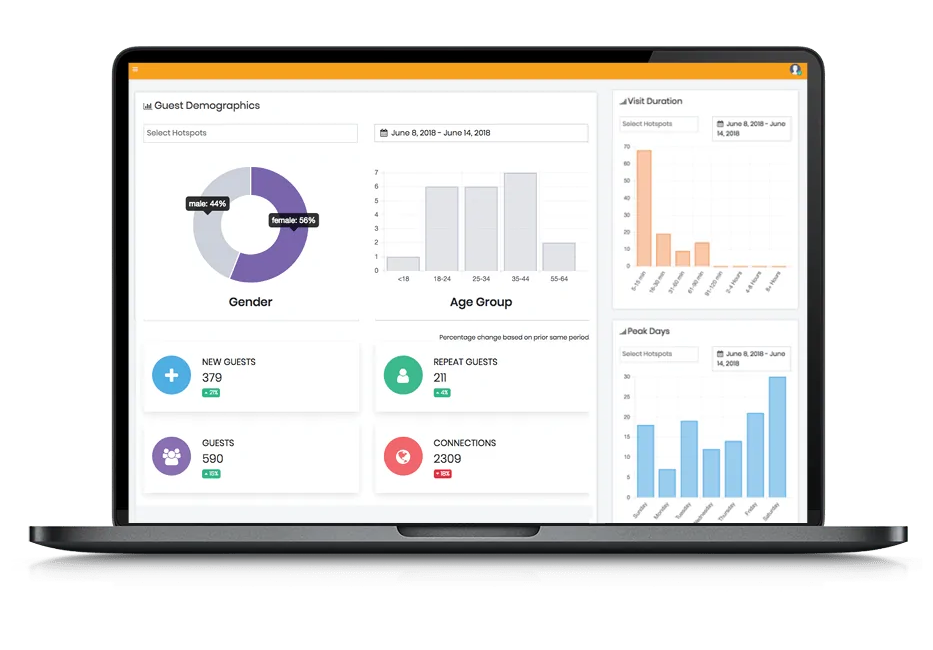 Analytics4WiFi
You can gain powerful insights and valuable data into your visitor behaviour by using Analytics4WiFi.
Heat mapping and flow mapping means you can see areas in real time and are able to view busy traffic areas. An alert can be sent to you if the area becomes overcrowded if a guest is in a designated area, then it can trigger an action.
Compelling reports are readily available on location analytics so you can monitor traffic areas and customer presence.
Analytics4WiFi is ideal for such places as:
Smart cities and communities
Theme parks and stadiums
Shopping centres
Educational environments such as schools and colleges
Adverts4WiFi
Adverts4WiFi means you can easily create targeted advertising campaigns that builds your brand and gives you a revenue stream.
It also allows third parties to advertise their services; think for example, if you were a hotel owner then nearby tourist attractions could be advertised.  Video advertising is also available.
This powerful proposition is backed by detailed advertising reports so you can track a campaign's performance. You can also see how precisely how much income it brings in by accessing valuable revenue insights.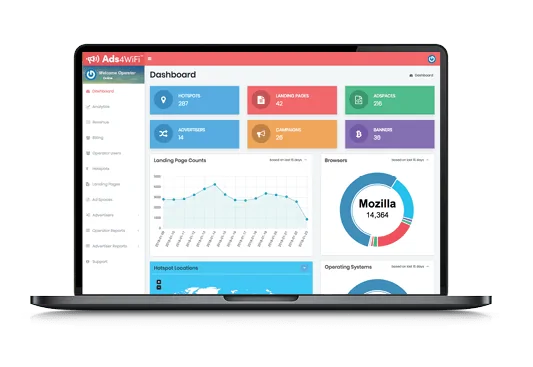 Your guest signs up to your guest WiFi on their mobile phone or any other device.
A branded landing page will appear.
This can contain adverts or prompt them to leave reviews.
They can also access discount vouchers.
GoZoneWiFi gives so much
GoZone WiFi gives you power at your fingertips.
It allows you to target effectively and accurately, your guests and visitors.
It means you can make money from adverts, WiFi payments and vouchers.
It can enhance your brand loyalty through engagement and an individual tailored approach.
It's a quick and easy to customise solution
Allows for an integrated marketing service
Flexible pricing system
Customers can use empty time to engage with your business
It's the guest WiFi that's as individual as your visitors
GoZoneWiFi
The guest WiFi that works for your living..